Rent car with driver
Our Clients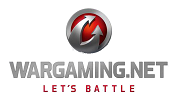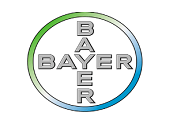 ITRANSFER your best AIRPORT TRANSFER
For those who want to relax after a hefty flight and to get from the airport to a hotel/home quickly or those who visit the city for the first time and want to enjoy their trip to different sights, the company offers a good service – car rental with a driver. It is perfect for those customers who do not have a car or have given it up for repairs, while a meeting with business partners admits of no delay.
You do not need to worry about quality, safety, reliability or speed of the trip because we have only experienced and punctual drivers with perfect knowledge of the city. Car rental with a driver is an excellent choice that will solve several problems in one breath. For example, you do not have to worry about:
refueling the car (drivers of the ITRANSFER Company will always provide a fully fueled vehicle);
searching for parking (the driver will do everything for you and prevent you from unnecessary troubles);
your quick arrival to the specified address (the driver will choose the best route to get to the specified place quickly; he will avoid traffic jams, which saves time and money);
damaging the car (in this situation you are not considered guilty; the driver is responsible for everything).
ITRANSFER provides car rental for a day, for several days or an hourly rental of a car with a driver adjusting to the requirements of each customer.
Car Fleet of the Company
The ITRANSFER fleet includes a considerable number of vehicles of different manufacturing brands from around the globe: Skoda, Kia, Mitsubishi, Toyota, Mercedes and others. All our cars are in good condition with zero defects as they regularly undergo maintenance and the inside and outside of the vehicles are cleaned after each trip.
ITRANSFER Car Rental with a Driver 24/7
Renting a car of any model with a driver for the desired time will become a pleasant surprise due to its cost as well. By saving money with ITRANSFER you save time!
If you need a cheap rental of a reliable car with a reliable driver, just call us at +38098-810-90-90. Our managers are waiting for you!
Car rental with a driver from ITRANSFER means hundreds of successful trips, which have been appreciated by our customers due to punctuality, competence and attentiveness of our drivers. It also means dozens of successful business meetings, contracts signed, business events and romantic dates brought to life.
Rent a car with a driver at ITRANSFER: you ride, we drive!
ITRANSFER
Выгодная аренда автомобилей с водителем в Киеве и других городах Украины от трансферной компании Itransfer.
Хрещатик 14 оф. 7
Киев
01001
Украина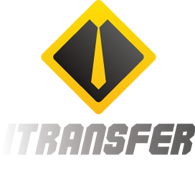 ☎:
+38098 810 90 90
✉:
order@itransfer.com.ua